With more than 30 years of experience in real estate and deep roots in the North Georgia area, the Leading Edge Real Estate team is continuously impressing satisfied clients.
Built on cutting-edge real estate tactics and top-notch customer service, they rise above other realtors and have recently been awarded the 2020 White County Readers' Choice Award for Best Real Estate Company.
Meet the team that goes above approach to make your real estate experience a smooth transition and the right fit for your needs.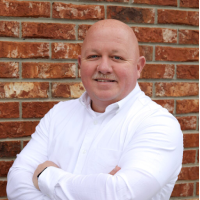 JAMES ALLISON
James Allison is the owner-operator of Leading Edge Real Estate. His vast knowledge and experience in all facets of real estate gives him a competitive edge in negotiations. When you establish your goals with him, all you need to do is sit back and allow him to work his magic.
James' calm demeanor allows him to maintain control 100% of the time throughout the process. His strategies are flawless and provides a strategic approach to both residential and commercial real estate. James is a lifetime White County resident and a down to earth, straight forward individual that holds his word as his bond. Something you do not find very often in real estate today is the fact that James has taken nearly $3 million in sales to closing on handshake in the last 12 months. That's right, no contracts, no paperwork and no earnest money yet each of these transactions were extremely successful for all parties.
ALEX WARD
Alex Ward is the backbone of Leading Edge Real Estate. Learning the foundation of the industry as a real estate assistant. She is now a licensed agent and highly regarded by peers to the point where seasoned agents now call on her for advice.
She has evaluated every strategy brought to the table, continued to grow and perfected her very own strategies that deliver and produce immediate results. Clients often describe Alex as dedicated, loyal while having a customer service focused approach. She has become a business partner and a leader in the industry and a vital part of Leading Edge's success.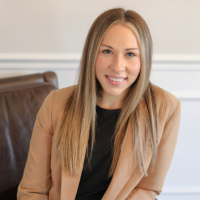 CAITLIN NORRIS
Caitlin has worked tirelessly through the ranks at Leading Edge Real Estate. She has progressed at an unbelievable speed. Her knowledge, integrity and character have enabled her to progress to the top.
We are proud to announce that Caitlin has accepted a position to manage our newly opened Rabun County location. Her attention to detail, contract knowledge and ability to manage contract-to-close flawlessly have allowed her to excel. She is a key part of Leading Edge Real Estate and an absolute delight to work with.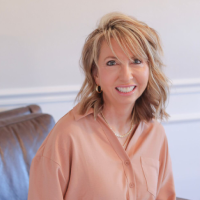 Tania Lightsey
Tania entered the real estate world in a wide open fashion. She jumped into the middle of answering hundreds of calls per day, flawlessly responding to emails, text messages, and many other tasks.
She has perfected our lead management platform. She continues to conquer new tasks each and every week. This organization could not imagine life without her. Tania's knowledge, abilities and skills have undoubtedly added another layer of five star service to our organization.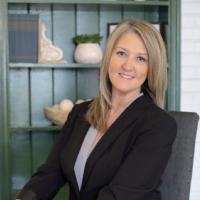 MELISA HOOD
Melisa Hood is one of the most dedicated individuals in the industry.  Her work ethics consistently exceeds the highest of expectations.  She listens to your goals, and then will navigate a pathway to accomplish those objectives and not leave one task untouched.
She leads a vital role at Leading Edge Real Estate. Melisa maintains her client base as well as the listing coordinator at Leading Edge. She manages an average of 80 to 100 listings at all times. Melisa is a native to the northeast Georgia mountains with a great knowledge of White and Habersham counties.  Give her a call today, you will not be disappointed.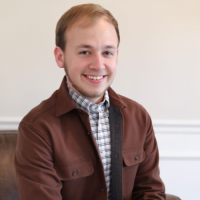 BRADEN ALLISON
Braden became interested in real estate prior to finishing high school. Having an opportunity to work in our apprentice program while finishing school has given him great insight of a possible career path in real estate.
Braden has watched his dad, James Allison, accomplish things that did not seem possible at the time. He loves people and has a big heart when it comes to helping someone. Braden currently performs many different tasks within Leading Edge Real Estate. He is always eager to begin the next challenge and always with a smile. His knowledge increases daily regarding plats, contracts, home inspections, customer service, and most anything involved with day to day operations. His "Leading Edge" on technology has certainly been a great asset. There are times that he brings the integrity of "handshake" together with the latest innovations in real estate.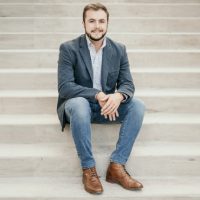 Brandon Ward
Brandon Ward has graduated through the ranks with many promotions that has led him to an entrepreneurial real estate mindset. His past experiences have given him great knowledge in many aspects of closing the deal. With experience in developing, renovating, problem - solving, and many other skills.
Brandon has been fortunate to call Cleveland his home for his entire life and has solid family roots in White County. He and his lovely wife and two children share their real estate experiences together. No task is too big or too small for Brandon. His useful insight to solid resources has allowed him to navigate uncharted paths. Brandon has an eye for great deals and will not lead you wrong. Give him a call today and rest assured that he can handle the task.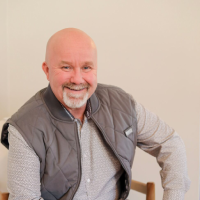 Greg Adams
Greg has been in the customer service spotlight most of his career. He joined arms with us and has definitely hit the ground running. This guy works around the clock to ensure that all t's are crossed and i's are dotted.
He has tremendous follow up skills and works very hard one on one to ensure that his clients are cared for to the upmost level. Greg has certainly proven to be a great asset to Leading Edge Real Estate. I am sure that he will be that for you as well. Give him a call today.
VERONICA YOUNG
Veronica Young hails from the Buckeye State, by way of Illinois, but has called the Northeast Georgia mountains home for the past 9 years. With her background in mathematics and statistics, her analytical skills help her
clients narrow down the market to find the right home for them. Veronica's interpersonal skills, patience, and confidence endears her to each of her clients.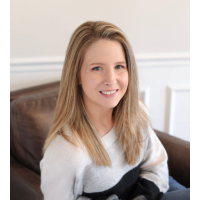 ASHLEY DEWALT
Ashley Dewalt is a valued Leading Edge Real Estate team member that is often identified as a positive team player, detailed oriented, focused on client's goals, and a keen negotiating skills that ensure smooth real estate closing transactions.
Clients love her level of communication and willingness to handle anything that comes her way. Ashley is fearless when it comes to real estate.